CRC Ambassador:Rithvik Potluri
| | | | | | | | | | | | |
| --- | --- | --- | --- | --- | --- | --- | --- | --- | --- | --- | --- |
| | Profile | | | Team Members | | | Fundraising | | | Service Project | |
Propfile
Rithvik Potluri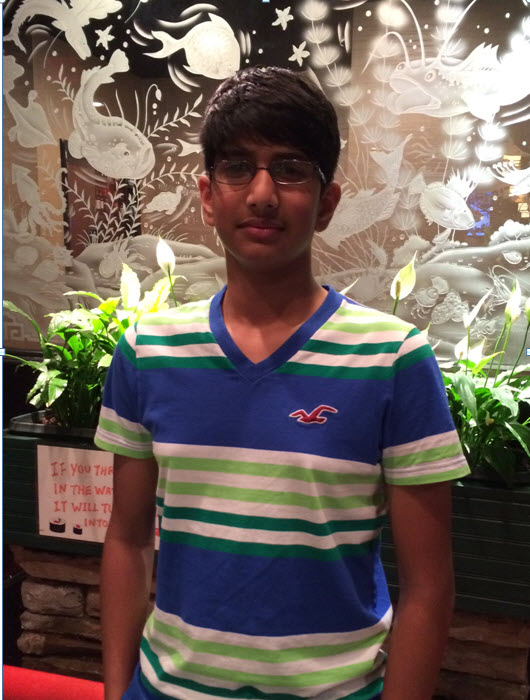 Name : Rithvik Potluri

Grade:Freshman at Olentangy Liberty High School, Powell, Ohio.

Honors and Recognitions:
I played the violin and clarinet for two years. As a freshman, I am going to be taking Honors Pre-Calc.
I played volleyball this year for my school team and we placed third in our tournament.
Apart from school, last year I was on the Hindu Temple Robotics Team. We would spend two hours together working on our robot every Monday and Friday.
I also frequently volunteer at COSI and have almost volunteered there for 100 hours. As a little kid it has always been a goal of mine to volunteer at COSI due to my experiences and advice from friends that have volunteered there.
I am also interested in basketball. I have been playing the sport since third grade. In 6th grade we made it to the finals and sadly lost.
I have also competed in Mathcounts and have made it to regionals. I have also participated in cross-country, winter run club, tennis, and volleyball. My goal is to attend an ivy league college and to achieve a 4.0 GPA in high school.

CRC India ADOPT-A-SCHOOL Program