ADOPT-A-SCHOOL Selection Criteria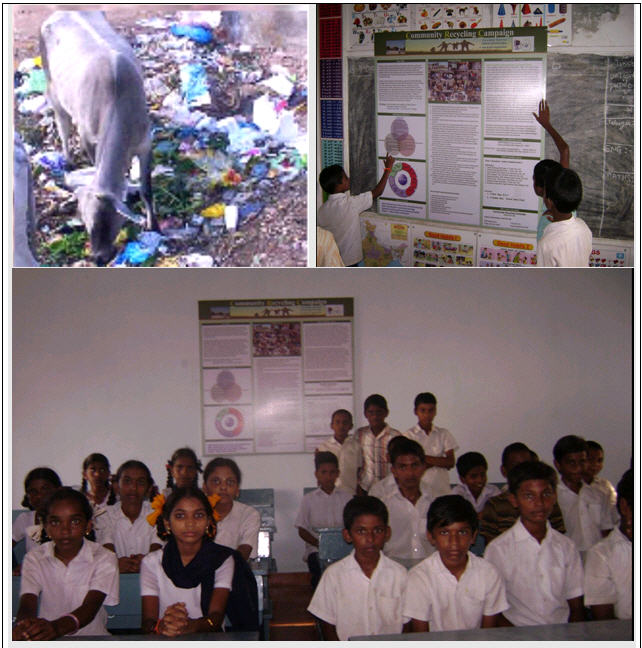 Why Adopt-A-School Program?
In India, recycling concept is still new in many cities, villages, and in schools. Most recent studies show that plastic pollution is one of major concern in Indian villages. People usually throw the plastic bottles to road side and mostly people are not aware of plastics how does it impact to the environment and to the animals. Because the plastic is cheap it gets discarded easily and its persistence in the environment can do great harm. Plastic thrown on land can enter into drainage lines and chokes them resulting into floods in local areas in cities. It was claimed in one of the programs on TV Channel that eating plastic bags results in death of 100 cattle per day in U.P. in India. In stomach of one dead cow, as much as 35 kg of plastic was found. Because plastic does not decompose, and requires high energy ultra-violet light to break down, the amount of plastic waste in our oceans is steadily increasing.
CRC started an initiative (ADOPT-A-SCHOOL program) to raise recycling awareness and to run some small recycling projects in adopted schools and near villages in AP State, India. As part of this program we collect donations from donors and we will sponsor initial funding (Approx. $225 or Rs10,000) to start a knowledge center /language library in each adopted school. School management will allocate a room to display different languages laminated sheets, categories including- recycling options, science, language, history, math materials etc. School team will collect donations locally to enhance the knowledge center with new material for display. Each school will encourage students to start small recycling projects in their school to support "Reduce Reuse, and Recycle" and spread the recycling awareness in near villages. Students will learn the many uses we have for our natural resources and why we need to be conscious of what we throw away.
We believe recycling plays an important role in improving the quality of life in our communities and securing our children's future. We would like to expand this program to many schools and villages to raise the recycling awareness with donors help.
Criteria For School Selection
Quick Links
Follow Us:





Free items for Charities:

Project Impact & News: