CRC Ambassador:Jayanth Reddy Donthireddy
| | | | | | | | | | | | |
| --- | --- | --- | --- | --- | --- | --- | --- | --- | --- | --- | --- |
| | Profile | | | Team Members | | | Fundraising | | | Service Project | |
Propfile
Jayanth Reddy Donthireddy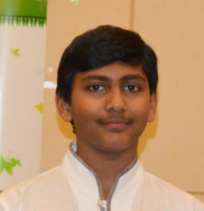 Name :Jayanth Reddy Donthireddy

Grade:9, Olentangy High school, Lewis Center, Ohio

Honors and Recognition:
My hobbies include of, reading books, crafts and music. Aside from hobbies I also play sports such as tennis and soccer.I would really like to help people that are disabled or inable to help themselves, becuase it makes me feel liek I am making a change in the world.
I have done some small things like feeding the homeless people and volunteering at the library. I hope that I can make a change in the world and would love if everyone could help.

CRC India ADOPT-A-SCHOOL Program