| | | | | | | | | | | | |
| --- | --- | --- | --- | --- | --- | --- | --- | --- | --- | --- | --- |
| | Profile | | | Team Members | | | Fundraising | | | Service Project | |
Propfile
Mayukha Dyta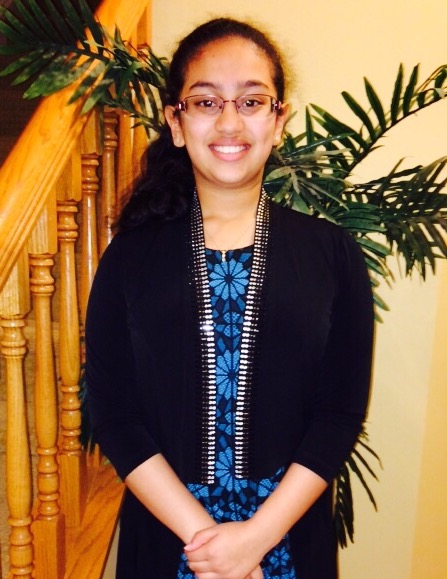 Name :Mayukha Dyta

Grade:8, Olentangy Orange Middle School, Lewis Center, Ohio

Honors and Recognition:
I am currently the secretary of 2015- 2016 Student Council. I am an avid swimmer and love competition. I play the violin, sing classical opera, and am an ambassador for my school's chamber orchestra. I take part in First Lego League (FLL) and volunteer at my local library. I am passionate about astronomy and want to pursue astrophysics and cosmology in college.

CRC India ADOPT-A-SCHOOL Program